SCROLL
Source Separation Systems
Web design
From innovative waste diversion products to finding new ways to connect Australians to a more sustainable world, Source Separation Systems are helping communities and businesses approach waste diversion differently in their industries. The team all share a passion for sustainability and enthusiasm about the positive difference they are making in their roles across service to product design, logistics to in-house manufacturing.
For Source Separation Systems, stakeholders are at the centre of its operations. "Source Separation Systems works to develop solutions which work for all the stakeholders we partner with, from the initial waste generators led by business and councils to the facility management groups and collection contractors, and the processing and recycling facilities." With a new website, all stakeholders can access quality information about recycling in Australia and Source Separation Systems extensive product range.
The new website rolled out by Handsome is easy to navigate, scalable, fast loading, and delivers a great experience on any device stakeholders use. The solution uses a WordPress/WooCommerce framework with a custom front-end built with HTML, CSS and JavaScript. The Source Separation Systems team has total flexibility to add/remove or modify their products and deliver a fast and intuitive experience for their customers.
Source Separation Systems digital experience has grown significantly since launch, including high performance across SEO, visitor traffic, sales conversions, and more. Monthly sales through the website have increased by 47%, with over 60% growth on average in new users per month. Google Analytics recorded a significant growth in audience reach, across Australia and worldwide.
sourceseparationsystems.com.au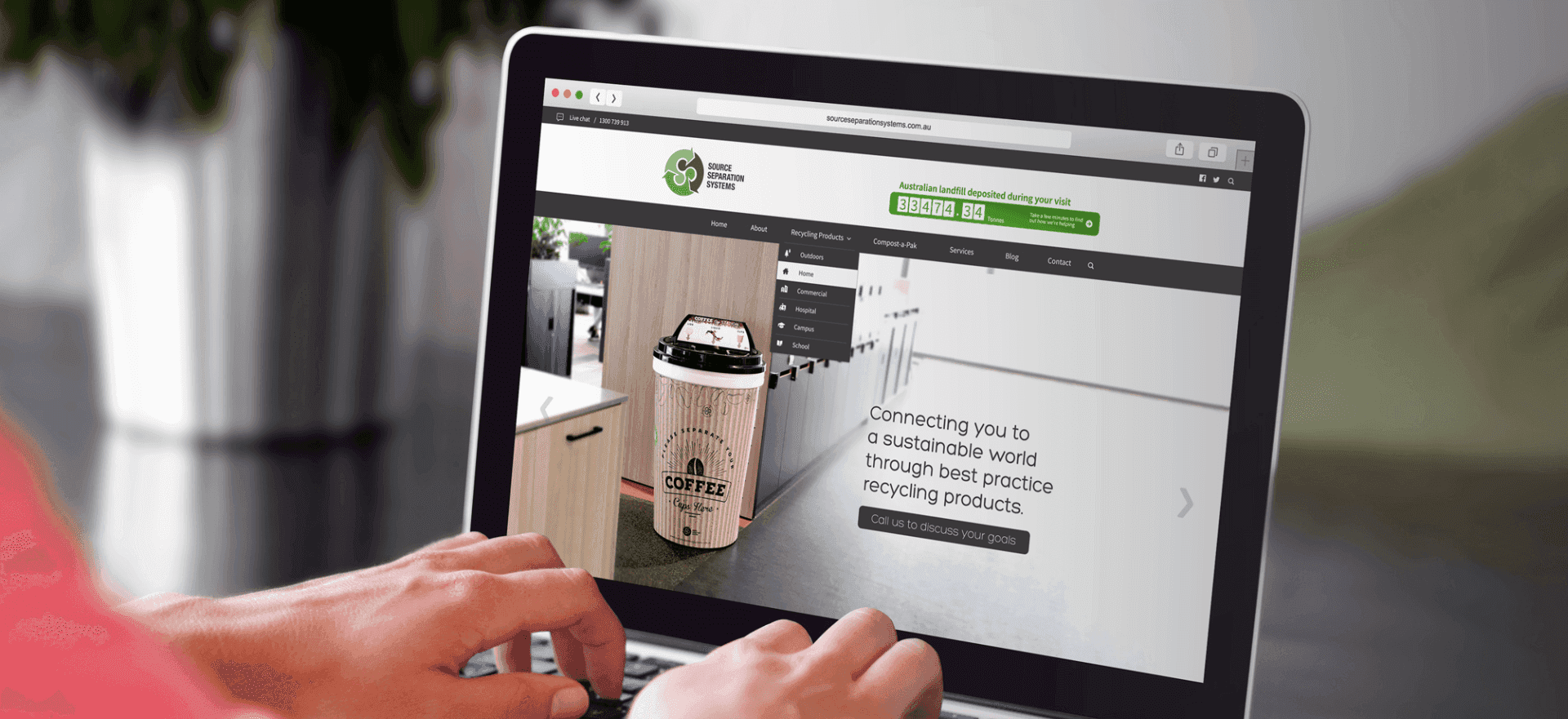 Source Separation Systems connect with their customers more with Handsome.
Average increase in pageviews since refresh.

Increase insession times.

Increase of productspurchased monthly.
Aligning responsive website design to deliver a better customer experience.
As part of its transformation, Source Separation Systems and Handsome Creative ensured the design and content accommodated all screen types - mobile, tablet, desktop, and more - and functioned across various browser types.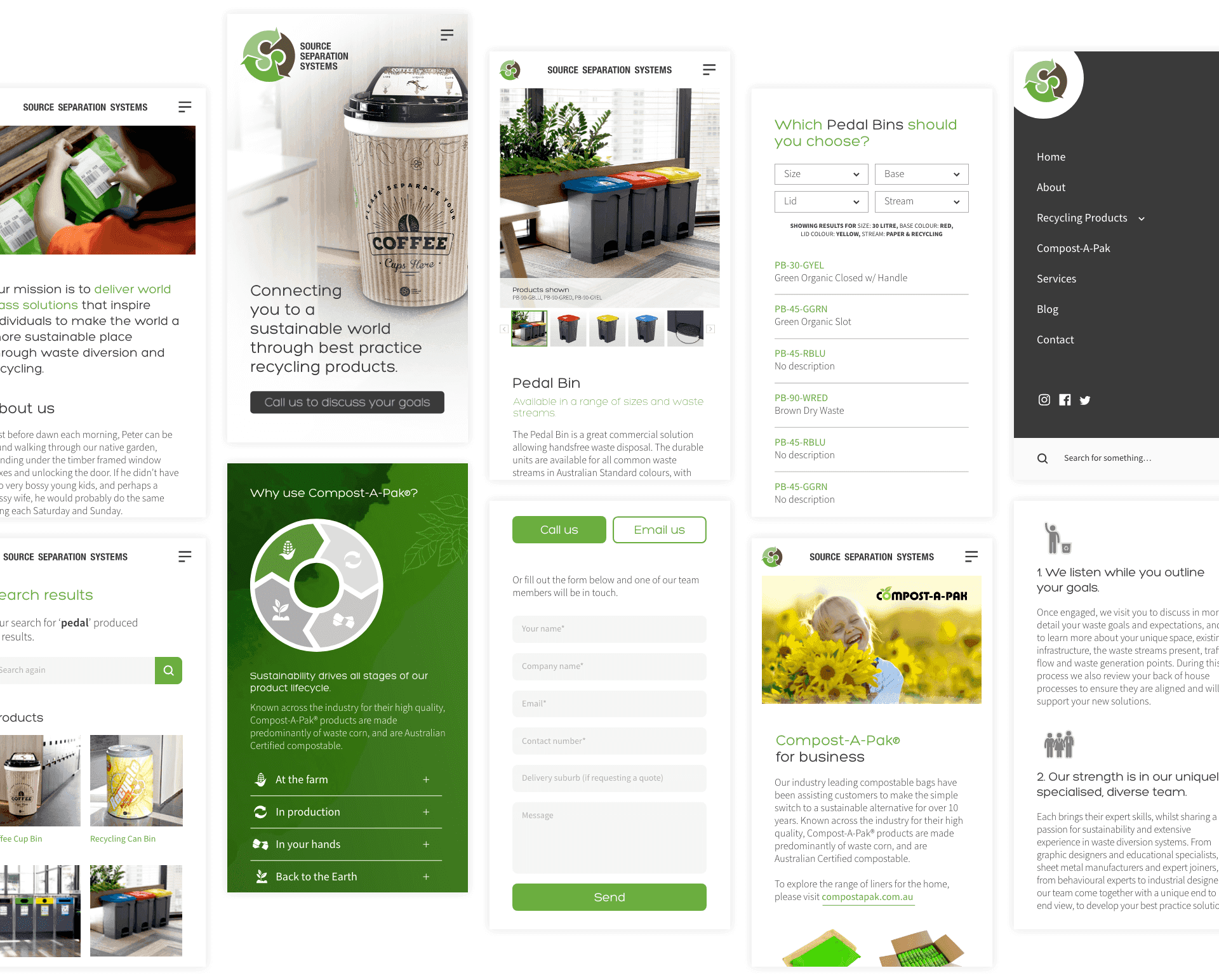 The client required users to be able to
contact them with the unique
product code for purchase.
Has helped to organise the
922 products on offer.
Product filtering helping to sort through the rubbish.
How do you enable repeat customers to quickly and easily find the product they want and its product code? Handsome built a custom filtering table that does just that. Greater visibility for stakeholders, faster website enquiries, improved customer service and a greater buying experience.
An opportunity for
customers to learn.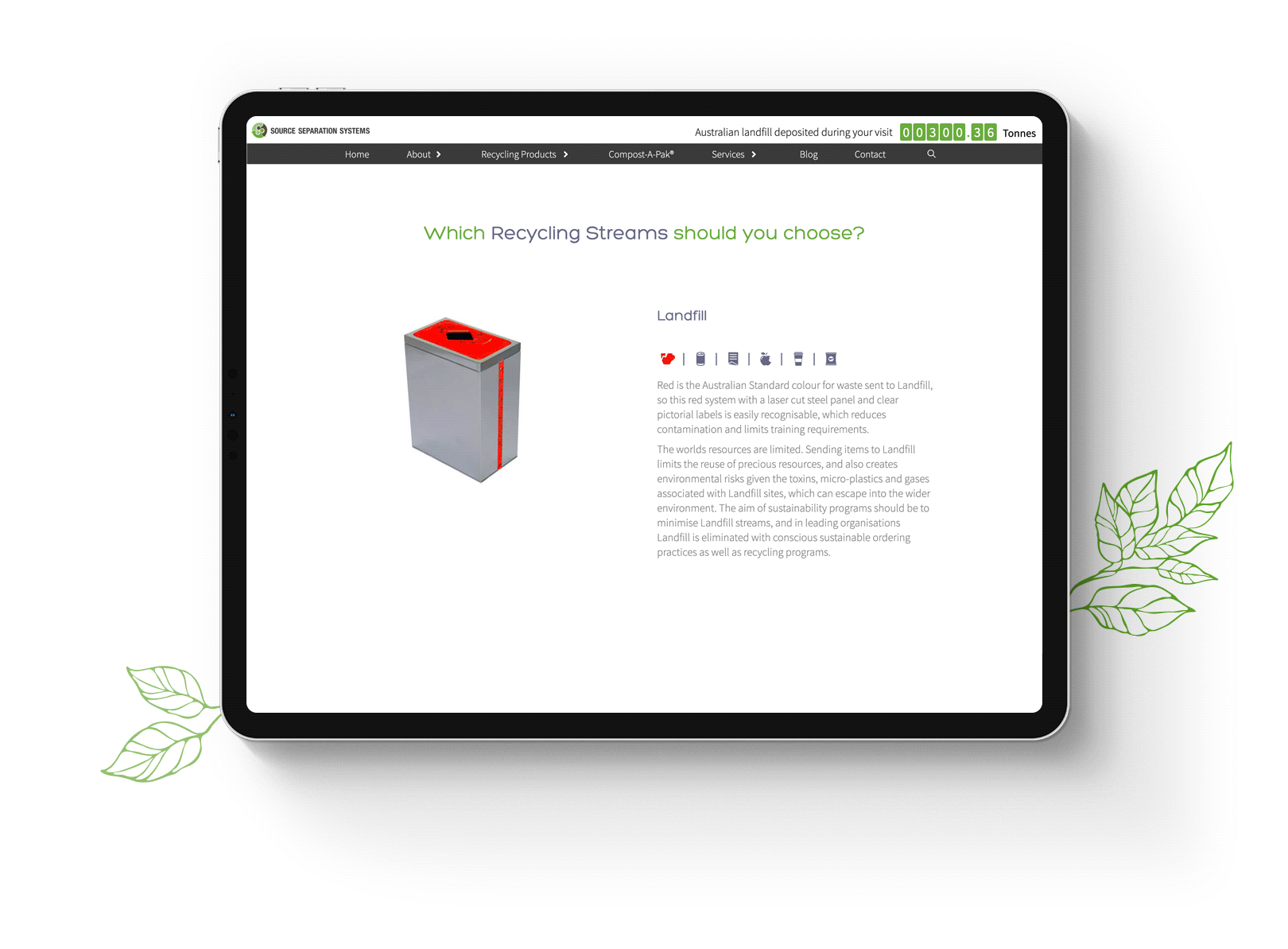 It was vital to the
client that the site
informs visitors as
much as possible.
The calculator highlights the
growing problem of
landfill in Australia.
Get in touch to see how we can help grow your business.